TECHNOLOGIES
Advanced Fanless Computing System
The advanced fanless computing system integrates both leading industrial computing technologies and application-ready functionality to simplify the complexity of industrial applications. The leading industrial computing technologies comprise the latest Intel embedded solution, the world's leading "Fanless System Supports Desktop Processor", unique "Compact Expandable Computer" and much more for you to explore.
The application-specific functionalities include power ignition for vehicle, Power over Ethernet, RAID for backup and recovery, and multi Giga LAN for surveillance. It is very exciting to know how those functionalities can make the applications much easier and more cost-effective. There is no longer a need to make compromises for performance or functionality while choosing a suitable fanless computer. Here, you have it all!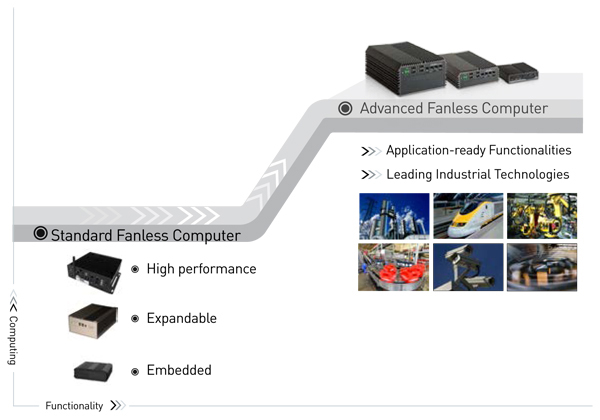 Latest Intel Embedded Solutions
The advanced fanless computing system powered by the latest Intel® Atom™ SOC processors and the 4th generation core™ i processors provides comprehensive solutions, from power efficient to top performance, to fulfill various operation requirements. The latest features highlight significant graphics improvement, better computing performance, and smart I/O with less power consumption.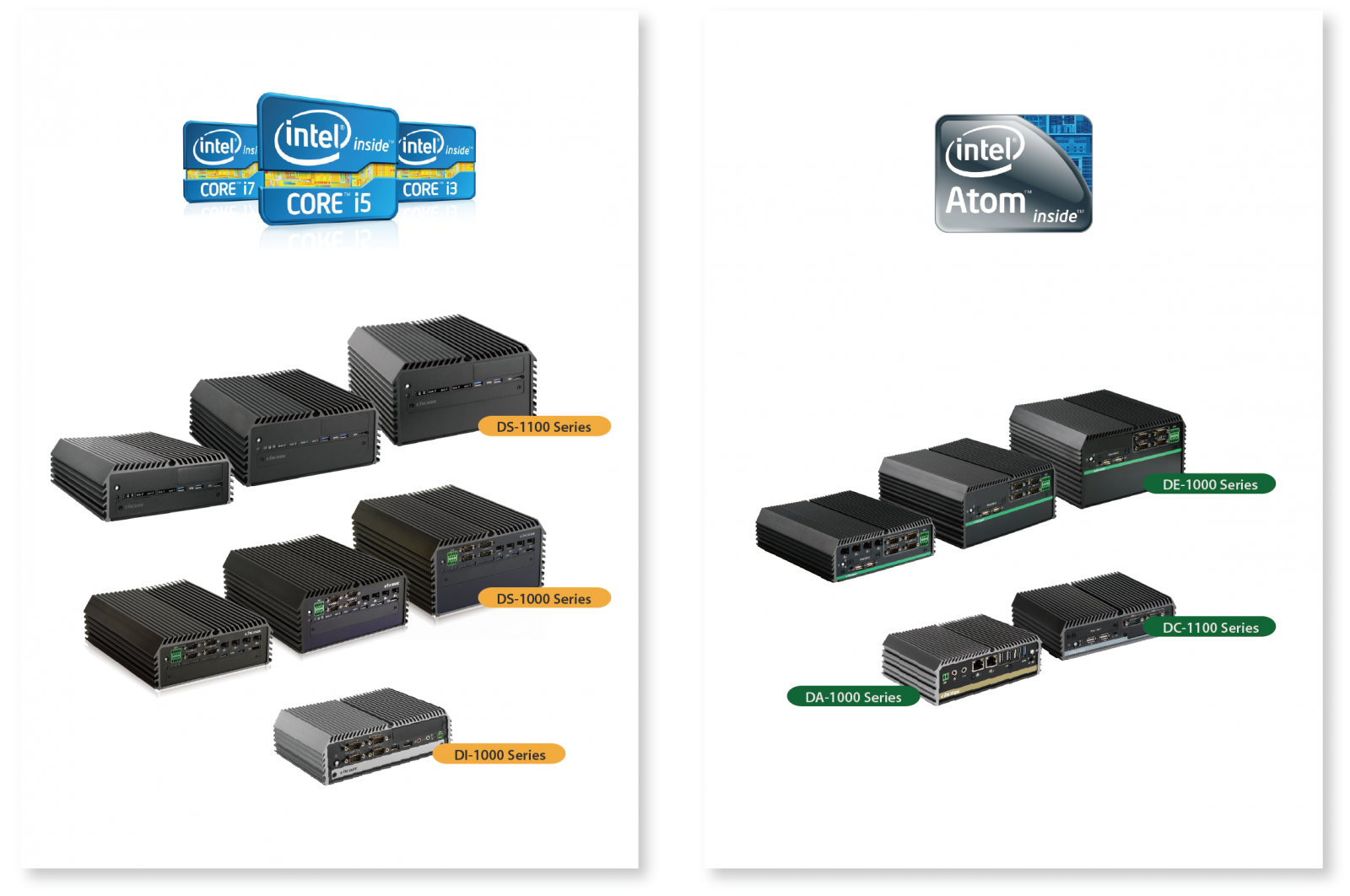 World-leading Fanless Computer Supports Desktop Processor
The advantages of the Intel® embedded desktop solution are very obvious; it has higher performance and lower cost in comparison to its mobile solution. However this is hardly achievable in a "fanless" system because of the heat generated from the high power consumption.
By integrating the latest Intel® core™ i solution with the unique Cincoze thermal design, we are proud to introduce the world's leading "Fanless Computer Supports Desktop Processor" to the market. While enjoying the benefits of rugged fanless design and higher desktop performance, the LGA1150 supported socket allows the flexible choice of a compatible processor for the application.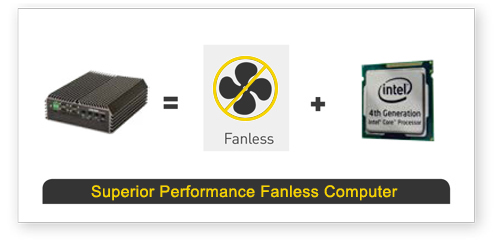 Compact Expandable Computer
The usual problem with a small size embedded box PC is its limited expandability, which narrows down the range of applications that can be implemented. This is not the case with our "Compact Expandable Computer". The palm-sized body, equipped with two Mini-PCIe slots and unique universal I/O bracket allow expansion for wireless communication, I/O add-ons and automation fieldbus cards. "Compact Expandable Computer" has redefined the term "embedded". It is tiny yet very flexible which creates many new possibilities for the embedded market.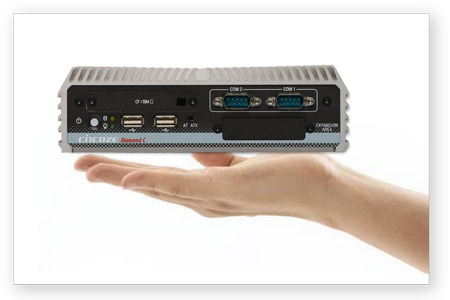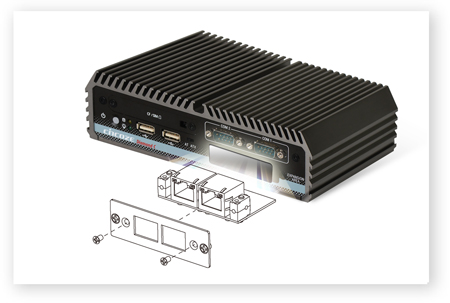 Application-Driven Functionalities
The usage of industrial computers over the last decade has extended into an enormous range of applications. Many of these require more than standard computing functionality; transportation, digital signage, factory automation, POS/KIOSK, surveillance, in-vehicle, medical and many others. By using built-in micro-processors, extended I/O modules, dedicated ASIC and add-on circuit boards, we are able to offer advanced functionalities that makes the required applications easy to apply and ready to run.
The advanced fanless computing system is more than just a standard fanless computer; it offers not only superior computing performance but also integrated application-ready functionalities such as Digital I/O, Power Ignition, Power over Ethernet, Power over Serial, RAID and Multi-LAN. The target of the advanced fanless computing system is to be an intelligent and cost saving solution for the increased demands of today's market.