產品資訊
High Performance Modular Panel PC (CV-100/P2000 Series)
This all-in-one Convertible Display Systems (CDS) offer display systems that are extremely flexible, exchangeable, configurable and backwards compatible. The innovative technology offers simple transformation with a three-step simple installation.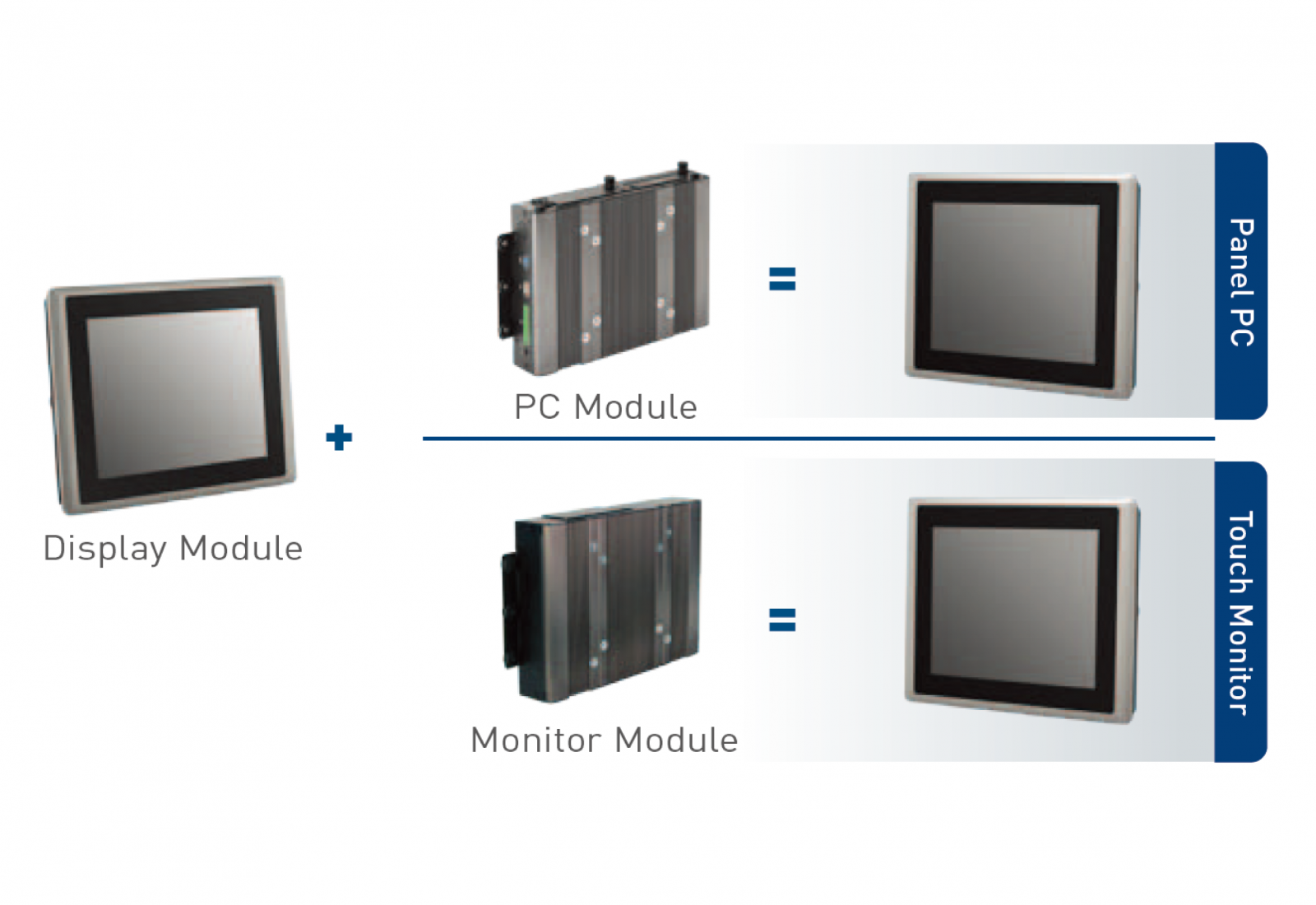 • 8"~19" Full Range Supported Display Modules
• Convertible Display Systems (CDS) Supported
• Selected PC Modules and Monitor Modules
• Configure System by Demand
本系列產品介紹
Power Efficient Modular Panel PC (CV-100/P1000 Series)
The Cincoze Convertible Panel PC includes all-in-one devices that integrate a high-resolution screen, a touch screen and a computer. A wide selection of display sizes are available from 8" to 19" with a format aspect of 4:3 and 16:9, and selected computer performance.
• 8"~19" Multi-functional All-in-One Panel PCs
• Convertible Display Systems (CDS) Supported
• Projected Capacitive and 5-wire Resistive Touchscreen Available
• Aluminum Die-Casting Front Frame
• Front Panel IP65 Rating
本系列產品介紹