Press Release
Taipei, Taiwan – March 10, 2017
Cincoze DI-1000 Series Contributes High Performance, Compact Size and Modular Design to the World!
6th Generation Intel® Core™ Processor Rugged Embedded Computer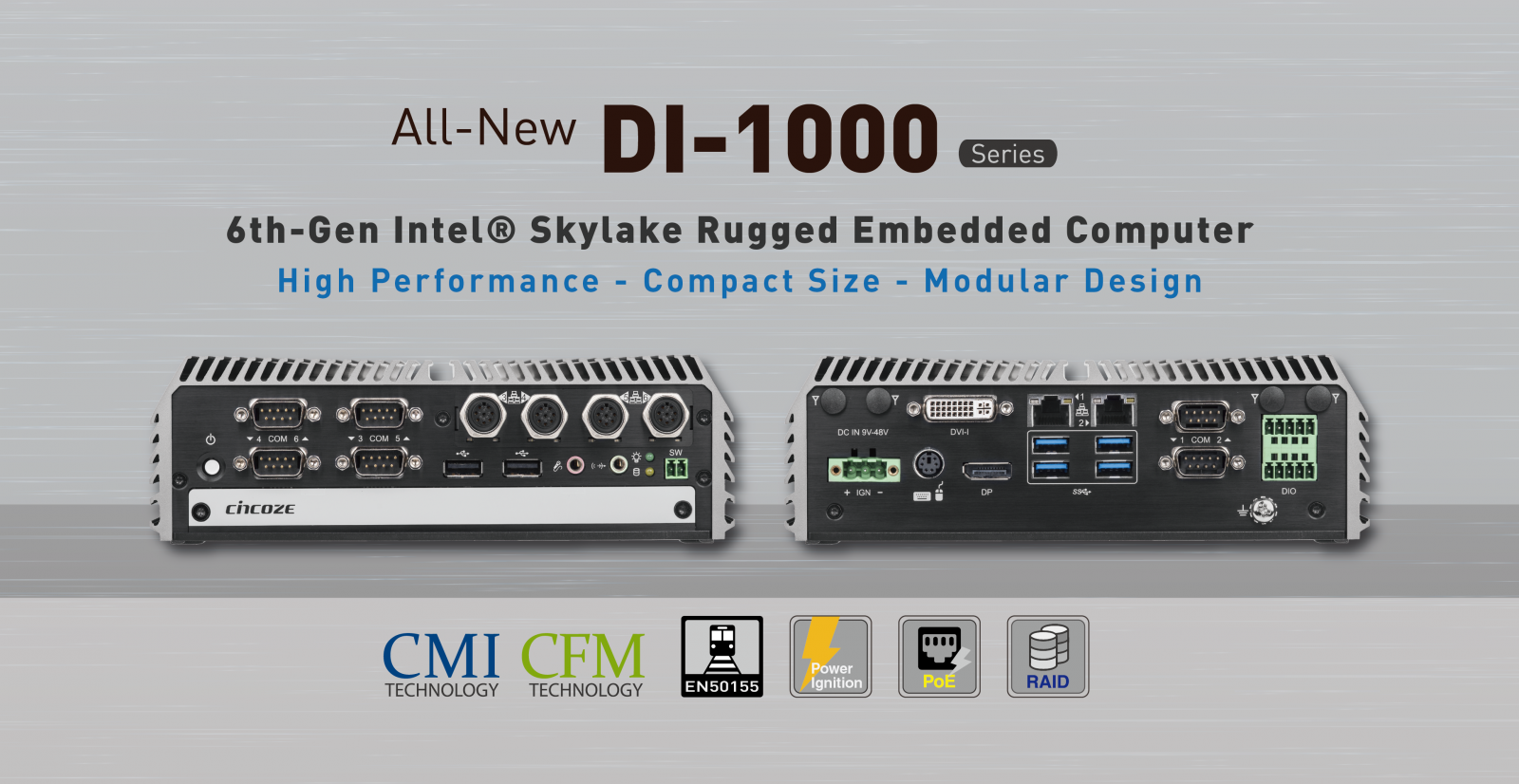 Cincoze has unveiled new DI-1000 Series today, DI-1000 is a high-performance, compact and modular fanless embedded computer powered by 6th generation Intel® Core™ mobile processor (Skylake-U), it integrates Intel® HD graphic engine and accommodates one DDR4 socket up to 16 GB which allows DI-1000 Series to fulfill all kinds of high-end computing demands.
Extremely compact size with dimension 203 x 142 x 66.8 mm, comprising unbeatable I/O such as DVI-I, DP, 2x LAN, 6x COM, 6x USB, 8x Optical Isolated DIO, PS/2, Mic-in, Line-out, and remote power on/off switch, supporting two full-size Mini-PCIe slots for wireless communication and I/O expansion, accommodating two 2.5" SATA HDD/SSD bay for RAID 0/1 function, making DI-1000 series unmatchable in the market for its size and functions. DI-1000 Series weighs only 1.65 kg supporting 4 types of mounting mechanisms (Wall, DIN, Side and VESA) allowing it to be installed everywhere.
The unique Cincoze's CMI (Combined Multiple I/O), CFM (Control Function Module) and MEC (Mini-PCIe Card) technologies allow DI-1000 Series to be expanded according to the specific needs. The options of ready-to-use modules including Multi-LAN, PoE, M12 connections, Power Ignition Sensing and various types of I/O interface, making DI-1000 series application-ready platform for factory automation, machine vision, in-vehicle, and mobile surveillance applications.
DI-1000 Series inherited the Rugged DNA design from Cincoze, featuring Fan-less design, cable-less design, wide operating temperature (-40~ 70˚C), wide range DC input (9~48 VDC), high tolerance for shock and vibration, high standard electric protection, Long MTBF hours and integrated SuperCAP for CMOS battery maintenance-free. Those Rugged features making DI-1000 series suitable to be deployed in harsh and demanding environment.
High Performance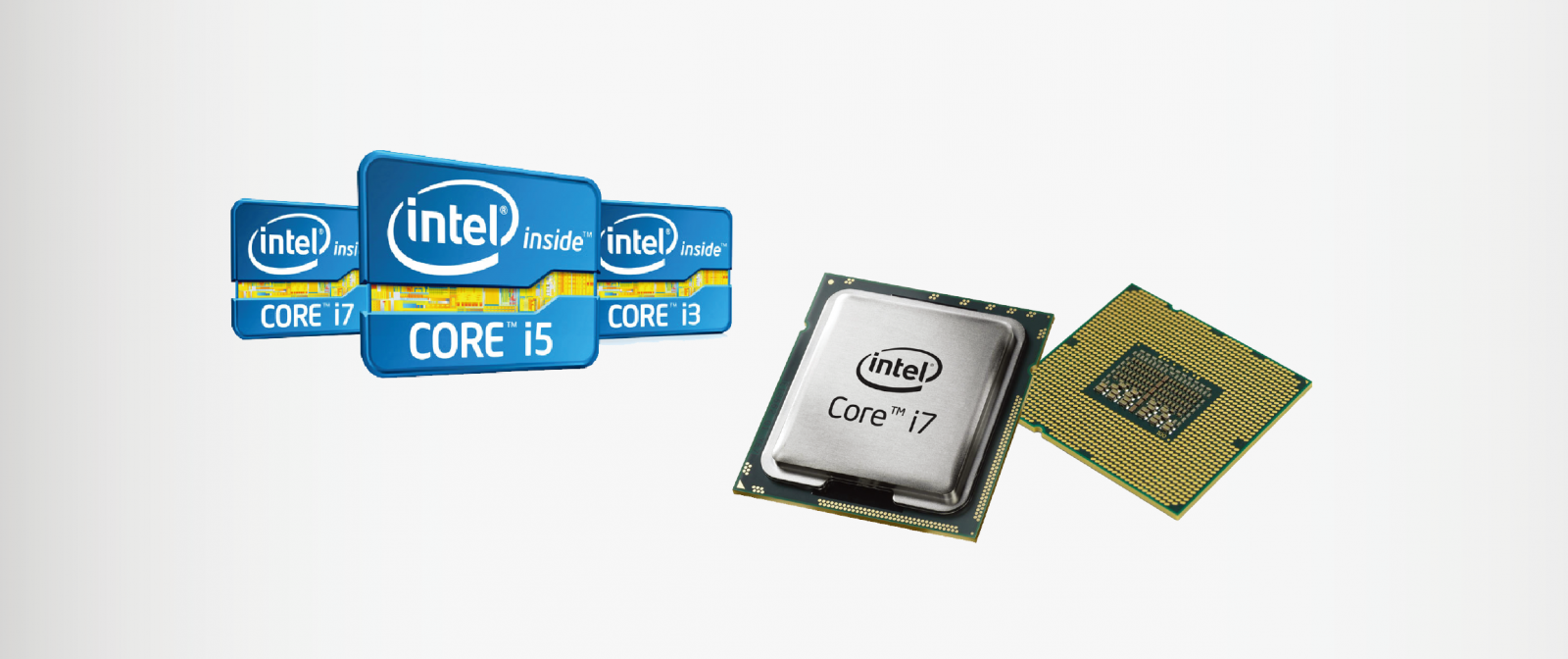 Onboard 6th Generation Intel® Core™ Mobile Processor
Performance Enhanced by Intel® 14 nm Technology
Extremely Low Power Consumption 15W TDP
Intel® HD Graphics Supports Triple Independent Display Resolution Up to Ultra HD 4K
Compact Design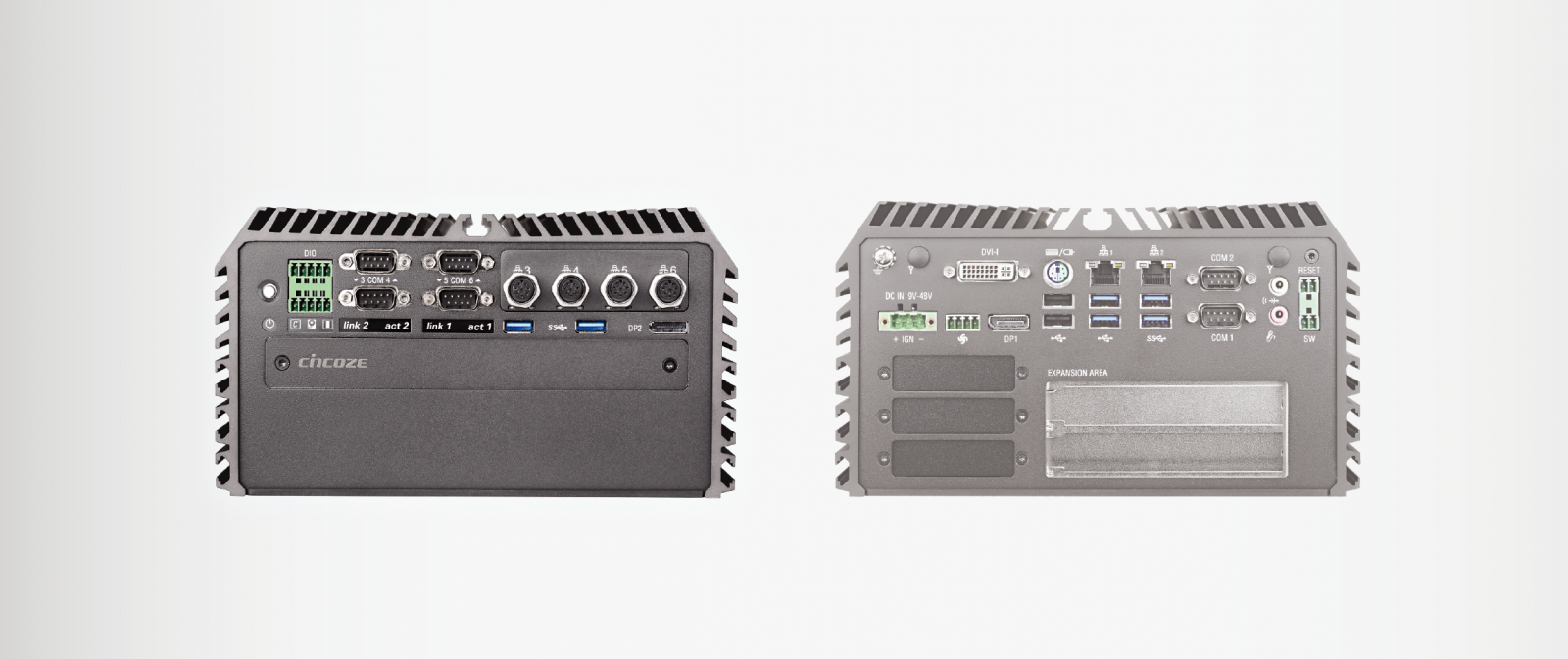 Compact Size 203 x 142 x 66.8 mm with Light Weight 1.65 kg
Rich I/O for Greater Device Connectivity (DVI, DisplayPort, 2x GbE LAN, 6x COM, 6x USB, 8x Optical Isolated DIO, PS/2
Modular Design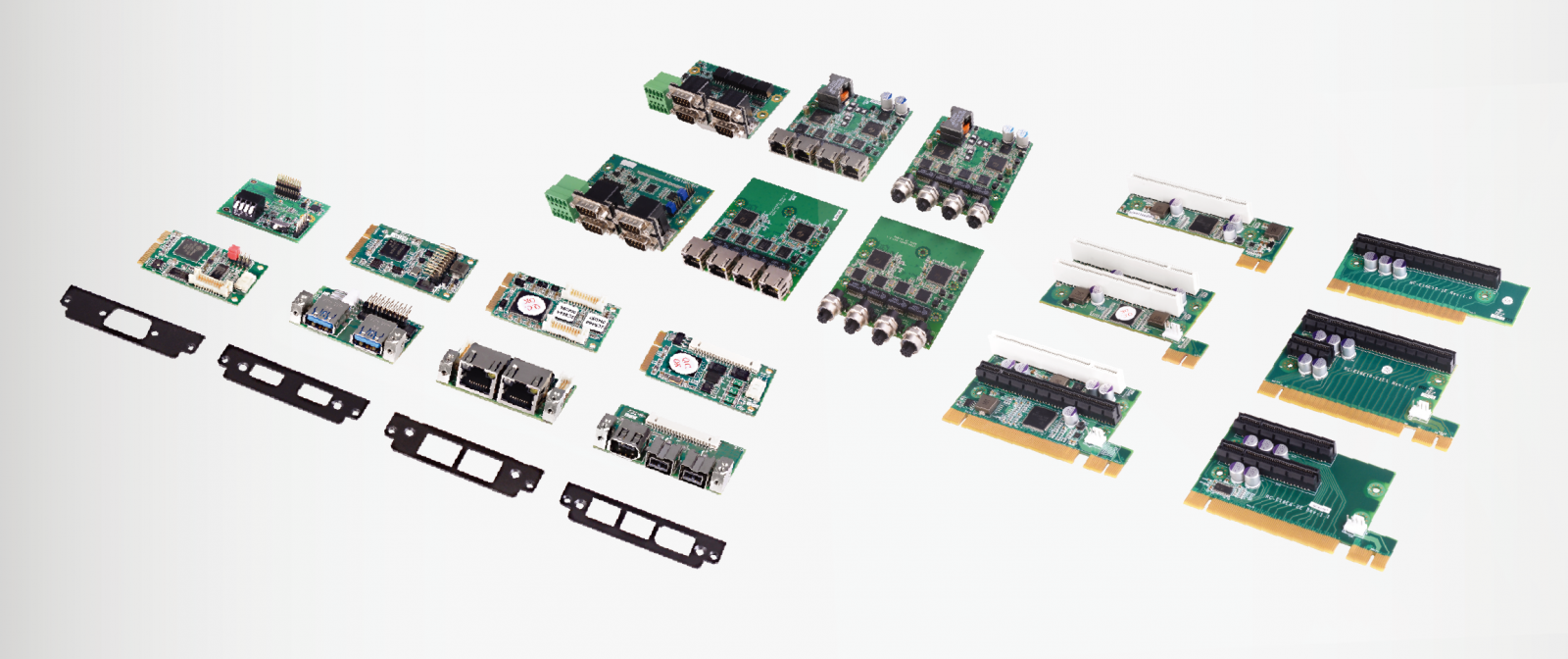 CMI (Combined Multiple I/O) Technology for LAN, PoE and M12 X-Coding Connector Expansion
CFM (Control Function Module) Technology for Power Ignition Sensing (IGN) Function Expansion
Mini-PCIe Module Kits for Various I/O Expansion
Rugged & Reliable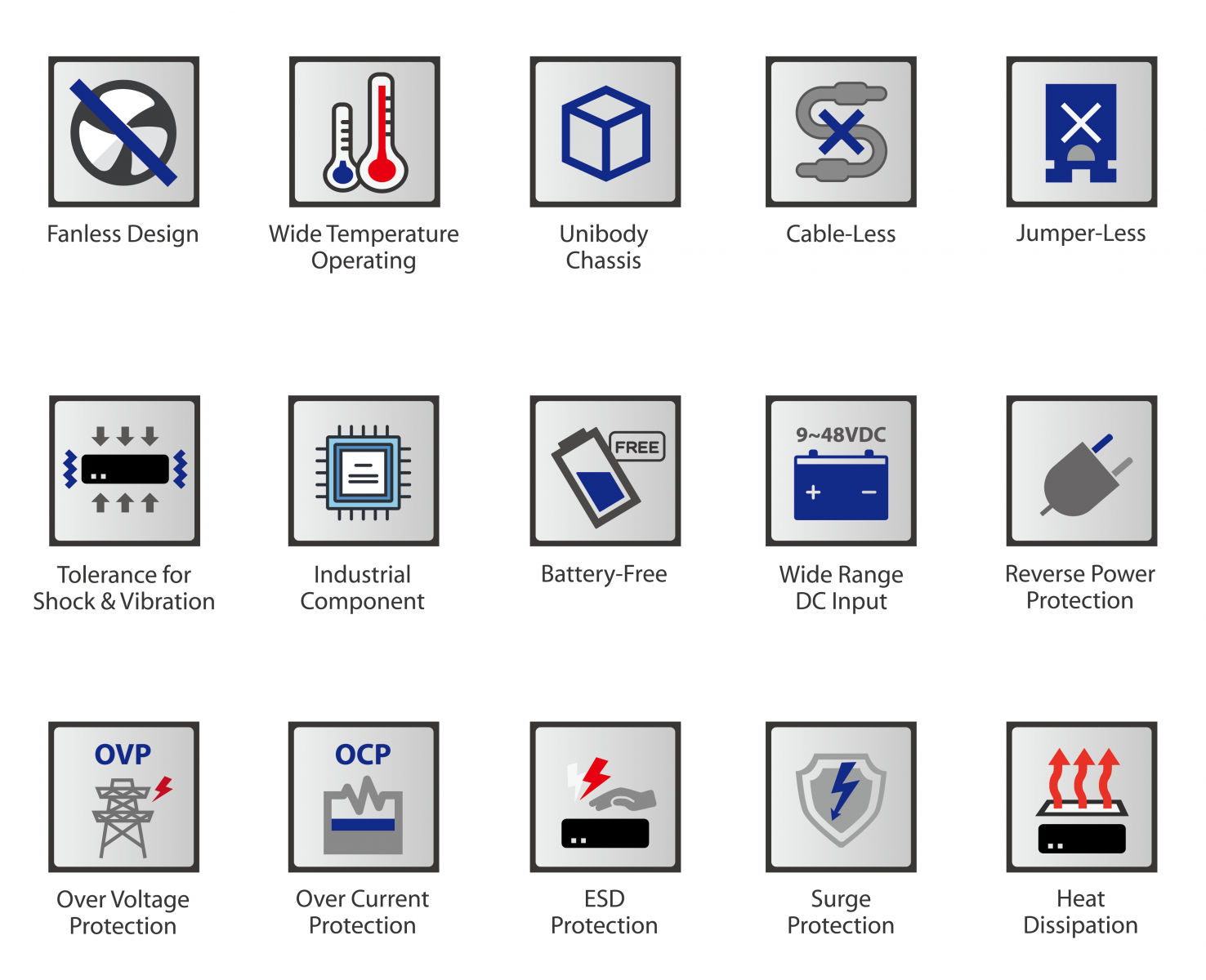 Model
Description
DI-1000-i5
6th Gen. Intel® Core™ i5-6300U High Performance, Compact and Modular
Rugged Embedded Computer
About Cincoze
Cincoze's
expertise is providing the embedded computing system to the whole world.
We design, manufacture, and market highly engineered and innovative products to meet the demanding industrial application markets.

Cincoze Co., Ltd.
7F., No.4, Aly.1, Ln.235, Baociao Rd, Sindian Dist., New Taipei City 23145, Taiwan
Tel : +886-2-2918-8055 Fax :+886-2-2918-8066

About This E-Newsletter
This e-newsletter is published by Marketing Dept. of Cincoze Co., Ltd.
For further information please contact your sales representative or visit our website.
Media Contact: info@cincoze.com


All product names, logos, and brands are the property of their respective owners. All company, product and service names used in this document are for identification purposes only. Use of these names, logos, and brands does not imply endorsement.
Copyright 2017 Cincoze Co., Ltd. All rights reserved.